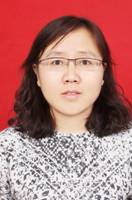 高 瑞
研究员,博士生导师
办公室:化学楼320
教育背景
2003-2007:内蒙古大学大学化学化工学院读本科,获工学学士学位
2008-2014:中国科学院大学山西煤炭化学研究所硕博连读,获理学博士学位
工作经历
2014-2017:北京大学做博士后研究
2017-至今:内蒙古大学化学化工学院研究员
研究领域
1. 表面催化反应机理的研究(燃料电池、费托合成);
2. 催化材料结构电子性质的研究。
教学
主讲化学化工学院大二《色谱分析》
代表性成果
(1) Lili Lin§, Wu Zhou§,Rui Gao§, Siyu Yao, Xiao Zhang, Wenqian Xu, Shijian Zheng, Zheng Jiang, Yong Wang Li, Chuan Shi, Xiao-Dong Wen, Ding Ma, Base-free low temperature hydrogen production from methanol/water over Pt/α-MoC catalysts. Nature, 2017, 544, 80-83. (Co-first author)
(2) Guangbo Chen§, Rui Gao§, Yufei Zhao§, Zhenhua Li, Geoffrey I.N. Waterhouse, Run Shi, Jiaqing Zhao, Mengtao Zhang, Lu Shang, Guiyang Sheng, Xiangping Zhang, Xiaodong Wen, Li-Zhu Wu, Chen-Ho Tung, Tierui Zhang, Photothermal CO2 Hydrogenation to Hydrocarbons using CoFeAl–Layered Double Hydroxides Nanosheets-Derived Catalysts. Advanced Materials, 2018, 30, 1704663. (Co-first author)
(3) Rui Gao, Dong-Bo Cao, Yong Yang, Yong-Wang Li, Jianguo Wang, Haijun Jiao, "Adsorption and energetics of H2O molecules and O atoms on the χ-Fe5C2(111), (-411) and (001) surfaces from DFT" Appl. Catal. A: Gen. 2014, 475, 186-194.
(4) Rui Gao, Dong-Bo Cao, Shaoli Liu, Yong Yang, Yong-Wang Li, Jianguo Wang, Haijun Jiao, "Density functional theory study into H2O dissociative adsorption on the Fe5C2(010) surface" Appl. Catal. A: Gen.2013, 468, 370-384.
(5) Siyu Yao§, Xiao Zhang§, Wu Zhou§, Rui Gao, Wenqian Xu, Yifan Ye, Lili Lin, Xiaodong Wen, Ping Liu, Ethan Crumlin, Jinghua Guo, Zhijun Zuo, Weizhen Li, Jinglin Xie, Christopher J. Kiely, Li Lu, Lin Gu, Chuan Shi, José A. Rodriguez, Ding Ma, Atomic layered Fe clusters confined over Mo2C for low temperature water gas shift reaction. Science 2017, 357, 389-393.
(6) Ce Yang§, Bo Zhao§,Rui Gao, Siyu Yao, Peng Zhai, Siwei Li, Jing Yu, Yanglong Hou, Ding Ma, Construction of Synergistic Fe5C2/Co Heterostructured Nanoparticles as an Enhanced Low Temperature Fischer-Tropsch Synthesis Catalyst. ACS Catal. 2017, 7, 5661-5667.
(7) Peng Zhai, Cong Xu, Rui Gao, Xi Liu, Mengzhu Li, Weizhen Li, Xinpu Fu, Chunjiang Jia, Jinglin Xie, Ming Zhao, Xiaoping Wang, Yong-Wang Li, Qianwen Zhang, Xiao-Dong Wen, Ding Ma, Highly Tunable Selectivity for Syngas-Derived Alkenes over Zinc and Sodium-Modulated Fe5C2 Catalyst. Angew. Chem. Int. Ed. 2016, 55, 1-7.
(8) Chenyu Wang, Lihua Zhang, Hongzhou Yang, Jinfong Pan, Jingyue Liu, Charles Dotse, Yiliang Luan, Rui Gao, Cuikun Lin, Jun Zhang, James P. Kilcrease, Xiaodong Wen, Shouzhong Zou, Jiye Fang, High-Indexed Pt3Ni Tetrahexahedral Nanoframes Evolved through Preferential CO Etching. Nano Letters 2017, 17,2204-2210.
(9) Yufei Zhao, Bo Zhao, Jinjia Liu, Guangbo Chen, Rui Gao, Siyu Yao, Mengzhu Li, Qinghua Zhang, Lin Gu, Jinglin Xie, Xiaodong Wen, Li-Zhu Wu, Chen-Ho Tung, Ding Ma, Tierui Zhang, Oxide-Modified Nickel Photocatalyst for the Production of Hydrocarbons in Visible Light. Angew. Chem. Int. Ed. 2016, 55, 4215-4219.
(10) Qing Li, Xiaodong Wen, Gang Wu, Hoon T. Chung, Rui Gao, Piotr Zelenay, High‐Activity PtRuPd/C Catalyst for Direct Dimethyl Ether Fuel Cells. Angew. Chem. Int. Ed. 2015, 54, 7524-7528.
(11) Zhi Cao, Jeffrey Derrick, Jun Xu, Rui Gao, Ming Gong, Eva Nichols, Peter Smith, Xingwu Liu, Xiaodong Wen, Christophe Coperet, Christopher Chang, Chelating N-Heterocyclic Carbene Ligands Enable Tuning of Electrocatalytic CO2 Reduction to Formate and Carbon Monoxide through Surface Organometallic Chemistry. Angew. Chem. Int. Ed. 2018, accepted, online. DOI: 10.1002/anie.201800367
(12) Xing-Wu Liu§, Zhi Cao§, Shu Zhao§, Rui Gao, u Meng, Jianxin Zhu, Cameron Rogers, Chun-Fang Huo, Yong Yang, Yong-Wang Li, Xiaodong Wen, Iron Carbides in Fischer-Tropsch Synthesis: Theoretical and Experimental Understanding in Epsilon-Iron Carbide Phase Assignment. J. Phys. Chem. C 2017, 121, 21390-21396.
(13) Yan-Ni Li, Shengguang Wang, Tao Wang, Rui Gao, Chunyu Geng, Yong-Wang Li, Jianguo Wang, Haijun Jiao, Energies and spin states of FeS0/-, FeS20/-, Fe2S20/-, Fe3S40/-, and Fe4S40/-clusters, ChemPhysChem 2013, 14, 1182-1189.